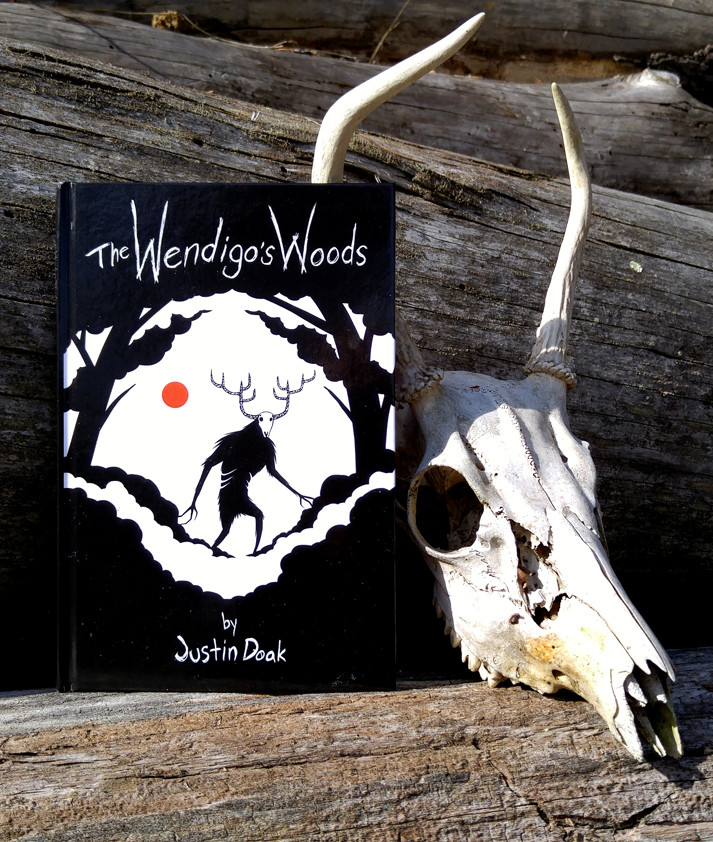 The Wendigo's Woods
The Wendigo doesn't like to share his woods with anyone and just wants to be alone. But what can he do when a man is too injured to leave?
The unsavory legend of the Wendigo has its roots in Native American lore and has since found its way into various forms of literature and popular culture, from classic "weird horror" to modern TV programming to campfire stories. The story of the Wendigo has certainly made itself at home in the tales of writers and storytellers for generations. Now the Wendigo finds a new home in children's literature. Our curmudgeonly main characters wants nothing more than be left alone in his woods but begrudgingly has to share them with other creatures both real and magical. But he refuses to share the woods with people and when the Wendigo discovers a man too injured to be scared way, he must do whatever it takes to make him leave. Even if it means helping him get better. There are strange things in the Wendigo's woods and who knows where he'll have to go to help this man, but the Wendigo is clever and sneaky, I'm sure he'll figure it out.
40 pages with 31 woodcut-inspired illustrations. Written and illustrated by Justin Doak.
---